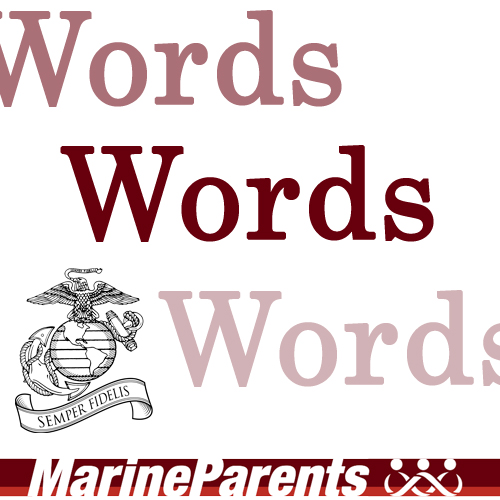 . . . I'm so sick of words!" says Eliza Doolittle in "My Fair Lady."  Those lyrics popped into my head during evening Chat last week, although they are completely untrue, at least for me.  I love words!  I subscribe to the Merriam-Webster Word of the Day service.  Every day, they send me a new word, show how it is pronounced, use it in several sentences, tell me  the first documented instance of it being used, and take it apart and trace its history (almost always ending up with Greek or Latin). 
Those lyrics ran through my head during evening Chat because there are a couple of us who play "Stump the Chatter" with each other, bringing a new word to Chat and challenging each other to correctly guess its meaning.  Last week, the word I brought was "retronym."  You might guess by the "retro" that it has something to do with the past.  It's a pretty new word, apparently created in 1980, and is a type of neologism (new word) that provides a new name for something to differentiate the original from a more recent form or version.  Those of us born in the previous century (the 20th -- remember that?) have seen retronyms in action:  what was once a "watch" now is described as an "analog watch" because there's that new-fangled "digital watch."  "Mail" as we know it in boot camp is "snail mail," while "email" comes back to us once our Marines are assigned to their MOS or PDS.  That new word for old ideas got us talking about words, and especially words spoken, not spoken, regretted for being said or not said, along this USMC journey we are all on.  (And I might add that that is pretty much how evening Chat works for us -- we start in one place and always end up somewhere or many somewheres else.)
There's that forbidden word, "goodbye," which we learn not to say because it feels so final.  We say "See ya later" instead, whether our child is heading off to boot camp, SOI, PDS, or deployment. We quickly learn that our children have become Marines, with a capital "M," and never ever do we describe them as "soldiers."   There are words we don't say because they might make their way to the enemy, all words that are considered OpSec, like troop travel destinations and dates.  There are words and acronyms that start out sounding like a foreign language, and become second nature as we travel this path:  MOS and SOI and PDS and MEU and EAS.  There are the words we love, like "Homecoming" and "Leave."
There are sometimes words we wish we could take back, because we were anxious at the moment and said what we shouldn't, and our poolee or Recruit or Marine stops talking to us for awhile.  There are words we wish we had said, like using the term "letter lag" when we assure our Recruit we will write every day, and he has to have faith they will come sooner or later.  There are the words our Recruits or Marines don't say but that we read between the lines of what they write, sure there is something they aren't telling us.  We look for positive words to write in our boot camp letters, words to swallow when our Marine is venting and we are just dying to give advice.
But here are the words that never get old, should always be said -- shouted over the "script" when our Recruit yells at us that he has arrived at MCRD, when we get that first hug after boot camp graduation, when he returns to training or his PDS after a leave, before we hang up the phone whenever he calls, and always, always the first and last thing when he is deployed.  Those words are:  "I love you."
"I love you" never gets old, is never unnecessary, should always be said as a greeting and as a farewell.  Say it in the morning, at night, at the beginning and end of every call.  It's not unmanly, it's quintessentially masculine, it's not a sappy female phrase, it's got the strength of a woman behind it.  It's a powerful statement from parent to child, from child to parent, from spouse to spouse, from brother to sister and in return.  There may be some words I get sick of hearing, and there are words I like, but "I love you" is at the top of my list.