CHILLY PAD SUPER COOLING CLOTH: New in the EGA Shop!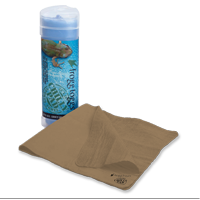 It's all about being cool for our Marines in Afghanistan! The original Chilly Pad® super cooling cloth is perfect for Marines deployed overseas.


The Chilly Pad® provides an innovative way to cool down while enduring outdoor heat and/or high levels of physical activity. It's made of hyper-evaporative material that retains water while remaining dry to the touch. When wet, the towel begins to evaporate and cool, providing cool, soft comfort to the user. When it stops cooling (about 3-4 hours depending on conditions), you simply re-wet the towel in hot or cold water and wring it out. Within minutes, it's cool again.
The sand-color towel measures 33x13 inches. It's machine washable and comes in its own storage container for years of reliable use.  CLICK HERE TO ORDER TODAY!

Photo Credit: Official USMC Photo, 10/11/2010 by LCpl Saulisbury